本公司創立於1986.8.25(原金益研磨廠),專業平面研磨、成型研磨加工製作。金屬和非金屬、特殊鋼(SKH4、SKH9、SKH59、….SKD11、SKD61、…SK2、…)、鎢鋼、不鏽鋼(SUS303、SUS304、SUS316、SUS420、SUS440…)、鋁合金(6061T6、5083、A69、7075…)、陶瓷(氧化鈣、氧化鋁…)、黑色電木、石英&鎳鋅磁鐵、…各類特殊材質、超硬材質平面研磨、V槽凹凸型、R型、斜度研磨、精密機械零件製造、新產品研發、模具設計。
前製程加工:CNC車、銑床、內外徑研磨、線切割、深孔鑽、水割、雷射、熱處理…
後製成加工:陽極處理、鍍鉻、複合鉻、電解、氮化鉻、化學鎳、黑鎳、霧鉻、染黑…
檢測、貼膜包裝均可代客製作完成
特殊研磨夾具研發製造
真空吸盤:用於非金屬輕切削固定或超薄零件加工
封蠟模組設計:用於極小零件固定,例: LED晶體、被動元件、半導體…
量產零件研磨加工:成型修整滾輪研磨 例:排齒、齒形研磨、刀具、油壓爪、V型R形同步研磨…
最大研磨面積:700mm x 1500mm
模組設計縮短加工時間、節省加工成本。
歡迎研討:材質特性、工件研削加工變化、表面處理…等技術交流。
About Jing-Yi surface grinding technology Co.,Ltd.
Our company is established in 1986.8.25(original Jing-Yi grinding plant)and specialized in surface grinding,forming grinding manufacturing.
We make surface grinding,V-groove concave/protruding type,R-type,slope grinding for metal,special steel(SKH4,SKH9,SKH59,…SKD11,SKD61,…SK2,…),tungsten steel,stainless steel(SUS303,SUS304,SUS316,SUS402,SUS404,…),alumium(6061T6,5083,A69,7075…) ,ceramics(calcium oxide,aluminum oxide,…),black bakelite,quartz,nickel-zinc magnets,…all special material,super hard material.Manufacture precise machine parts,research & develop new products,mold design.
Pre-process maunfacturing : CNC lathe,milling,ID/OD grinding,wire cutting,deep hole drilling,water cutting, laser cutting,heat treatment,…
Post-process maunfacturing : Anodized ,chrome-plating,chromium compound,electrolysis,CrN,Nickel,black chrome, chrome fog, black plating,…offer inspection and paste film package for customers.

Special grinding fixture R&D manufacture
Vacuum suction cups : fixx non-metal for slight cutting, or super-thin parts process.
Sealing wax module design : fix micro parts, for example : LED transistor,passive components,semiconductors …
Production parts grinding process : forming trim roller grinding,for example : rows of teech,tooch type grinding,tool, hydraulic claw, V-type&R-type synchronous grinding …
Max. grinding dimension : 700mm x 1500mm.
Module design reduce processing time, save processing cost.
Welcome discussion : Material feature, workpiece grinding process changing, surface treatment … etc. technology exchange.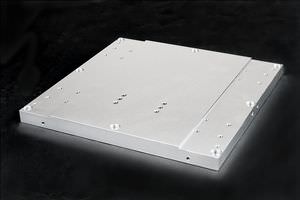 TEL : 886-4-22824490
FAX : 886-4-22813490
E-mail : jingyi990@gmail.com
Address : No.46,Lane 37, Ten Yi St. Taichung, Taiwan.